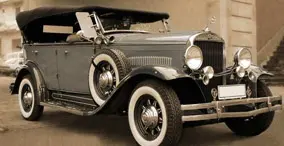 Ensuring a Smooth Sale With Every Classic Automobile Transaction
Be part of the MB Vintage family and let us sell your car for you. Leave it with us in our secure, indoor premises. We'll care for it like our own and put every effort into making sure we get you the price you deserve and the customer who will appreciate the years and the love you gave to it.
We'll handle all the business from beginning to end so you don't have to worry about a thing.
For more information, please contact:
Email: [email protected]
Phone: (216) 362-0100